THE HAMMOND GROUP
YOU ARE JUDGED BY THE COMPANY YOU KEEP
​
CAMPING/LIFESTYLE
Coghlan's is the world leader in outdoor camping accessories. Sixty years ago Norm Coghlan founded Coghlan's Ltd. with the Camp Stove Toaster, establishing the foundation for what would become the largest single brand of camping accessories in the world. Today, tradition holds true. The Camp Stove Toaster is still in the product line - but now alongside over 500 accessories that make being in the outdoors more enjoyable.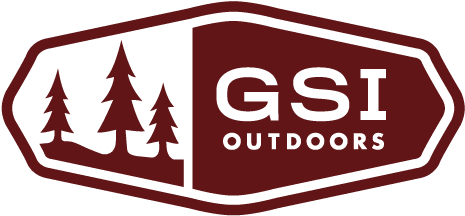 In 1985, in the pioneering spirit which first drew those early trappers west, a small cadre of siblings from British Columbia made their way down the west coast to San Diego where they founded GSI Outdoors. Beginning with a few pieces of blue enamelware and a smattering of campfire accessories, GSI Outdoors continued to grow and expand into the design, manufacturing, sales and marketing of an ever growing and ever more innovative line of outdoor cookware, tableware and accessories. Today GSI Outdoors products are distributed worldwide as the company continues to expand their array of products known for superior quality, technical performance, innovative design and most of all, their fun-loving attitude towards the outdoor experience.
Bajio Sunglasses is bringing fresh eyes to the sunglass market through the introduction of their first-ever collection launching March 1, 2021. Bajio, Spanish for "the shallows", draws inspiration from flats around the world, and seeks to bring sustainably built sunglasses featuring blue light filtering lenses to the market. The first collection, featuring 12 frames and six lens options will allow consumers to customize their sunglasses for any fishing and outdoor adventure.
​In addition to unparalleled lenses, Bajio strives to minimize its impact on the planet and the oceans. Frames will be constructed from plant-based materials such as castor beans and coconut husks, and lenses are made from recyclable glass. The sunglass cases will be made from unused materials from the manufacturing of other glasses cases, and all products will be shipped in 100% recycled packaging.
Reliance manufactures quality products for camping and outdoor living. Some of the key camping product groups are hydration, sanitation and organization: everything from water containers and portable toilets to storage containers and tent pegs! Many of these products have equally important applications in Emergency Preparedness and Disaster Relief helping people to prepare for and respond to unexpected events.
Fenix builds quality LED lights for hands, heads and handlebars. Whether outdoor and hunting enthusiasts or professionals in public safety, industrial services or the military, Fenix offers an array of lights for every lighting demand. Fenix offers the highest standards in quality, performance and customer service. For more than 10 years, Fenix has manufactured all products in its company-owned facility in Shenzhen, China, and exceeds industry ANSI/NEMA FL-1 standards with additional in-house testing protocols.
In 1988, Benchmade set out to make the best knives in the world — and that's exactly what they did. They have grown a lot since then, and while they expanded to provide tools for elite tactical operators, first responders and even collectors, their goal remains the same: make the best knives in the world.
Work Sharp has been creating sharpening tools since 1973 under the brands DAREX industrial bit sharpeners, DRILL DOCTOR professional and DIY drill bit sharpeners, and Work Sharp knife and tool sharpeners.
In December of 2020, the company sold Darex Industrial and began doing business as Work Sharp; focusing exclusively on the consumer market.
"Work Sharp, now and into the future, exists to surprise and delight the people who buy and use our products." We have the sharpener for you...from premium powered sharpeners to manual benchtop as well as on-the-go sharpeners our products are fast, easy to use and work every time!
The innovative designs and technologically focused products create the foundation and bring a core focus of authentic outdoor apparel into the industry.