THE HAMMOND GROUP
YOU ARE JUDGED BY THE COMPANY YOU KEEP
​
CAMPING/LIFESTYLE
Coghlan's is the world leader in outdoor camping accessories. Sixty years ago Norm Coghlan founded Coghlan's Ltd. with the Camp Stove Toaster, establishing the foundation for what would become the largest single brand of camping accessories in the world. Today, tradition holds true. The Camp Stove Toaster is still in the product line - but now alongside over 500 accessories that make being in the outdoors more enjoyable.
Reliance manufactures quality products for camping and outdoor living. Some of the key camping product groups are hydration, sanitation and organization: everything from water containers and portable toilets to storage containers and tent pegs! Many of these products have equally important applications in Emergency Preparedness and Disaster Relief helping people to prepare for and respond to unexpected events.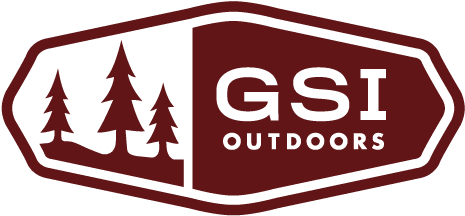 In 1985, in the pioneering spirit which first drew those early trappers west, a small cadre of siblings from British Columbia made their way down the west coast to San Diego where they founded GSI Outdoors. Beginning with a few pieces of blue enamelware and a smattering of campfire accessories, GSI Outdoors continued to grow and expand into the design, manufacturing, sales and marketing of an ever growing and ever more innovative line of outdoor cookware, tableware and accessories. Today GSI Outdoors products are distributed worldwide as the company continues to expand their array of products known for superior quality, technical performance, innovative design and most of all, their fun-loving attitude towards the outdoor experience.
Headquartered right in the middle of the Upstate paddling scene in Greenville, S.C., Confluence not only understands paddlesports, but each member of the Confluence team is committed to helping every customer find his or her own paddling passion. Confluence's eight distinguished brands offer boats and accessories for everyone from beginners experimenting with recreational paddling to well-seasoned experts trading in for the latest playboat.
Confluence brands represent an exceptionally broad spectrum of canoes, kayaks, and accessories for every market, and with a heritage spanning more than 40 years, this family of brands encompasses everything you need to connect with the outdoors and find the freedom we believe can only be found on the water.
Airhead Sports Group is the parent corporation that manufactures: Airhead, Sportsstuff, Yukon Charlie's, Airhead SUP and Dry Pak. Airhead Sports Group has manufactured fine watersports products and accessories for over 26 years. This proven history of building quality products that last has strengthened our brands' identities and grown Airhead Sports Group to be the leading manufacturer of inflatable tow tubes, floats, snow sleds and accessories.
Since 1973, BIC has been committed to the highest safety & quality standards in the lighter category; which has helped it become the global leader that it is today. Every day, Bic produces more than 7 million lighters worldwide. Every lighter undergoes more than 50 separate and automatic quality checks, ensuring all BIC lighters meet or exceed safety standards.
Fenix builds quality LED lights for hands, heads and handlebars. Whether outdoor and hunting enthusiasts or professionals in public safety, industrial services or the military, Fenix offers an array of lights for every lighting demand. Fenix offers the highest standards in quality, performance and customer service. For more than 10 years, Fenix has manufactured all products in its company-owned facility in Shenzhen, China, and exceeds industry ANSI/NEMA FL-1 standards with additional in-house testing protocols.
Motorola created the mobile communications industry. We invented most of the protocols and technologies that make mobile communications possible, including the first mobile phone, the first base station, and most everything in between.
The innovative designs and technologically focused products create the foundation and bring a core focus of authentic outdoor apparel into the industry.